Unleash Ultimate Porsche Performance
Today in Birmingham with Us
There are many ways you can modify your Porsche to make it your dream car. You can optimize the engine performance and improve the overall look, feel, and style so it catches every one's eye and attracts attention for all the right reasons.
When it comes to modifying your Porsche, it pays to understand the purpose you have in mind. Are you looking for road racing performance, or do you simply want a unique aesthetic? Different modifications will help you achieve different goals, so it's important to decide on a plan before making any changes. For example, performance modification options like ECU remaps and turbo upgrades are best suited for those who are looking for race-track level power outputs. On the other hand, modifications like body styling accessories and exhaust systems can provide powerful visual upgrades that transform your Porsche into a show stopper.
Consider Engine, Suspension, and Drivetrain Upgrades to Improve Overall Performance
For the Porsche enthusiast who wants to get more out of their car, computer tuning can maximize the performance gains while optimizing engine output. Quality coil-overs or air suspensions adjust ride height and spring rates, giving improved stability and maneuverability in tight corners.
Installing an aftermarket LSD (limited slip differential) will ensure maximum grip during hard cornering and accelerate faster out of turns. These upgrades can dramatically increase your Porsche's performance, while still keeping it reliable and safe.
Changing wheel sizes or to a different tire compound can significantly modify how your vehicle handles in corners, and a greater surface area may improve heat resistance and braking power. Quality brakes must also be installed to ensure that your Porsche will stop effectively when needed. This is especially true if you're planning on increasing the engine's speed output.
Vendors Used & Trusted by Franklin Performance
Performance Parts & Tuning
Solutions For Your Porsche
Get Master Mechanics to Install Your Upgrades to Avoid Problems
Getting expert guidance ensures correct and safe implementation, preventing any possible problems that could arise in the future. Proper installation is key when it comes to seeing bigger results; otherwise, you might find yourself stuck or worse off with engine issues and disappointments that you don't need. Don't take shortcuts! Franklin Performance has the expert mechanics to get the job done efficiently and effectively.
Franklin Performance will Help You Modify and Enhance Your Porsche Model
These are just a few things to keep in mind when you're looking to enhance your Porsche's performance. The most important thing is to make sure you do your research and understand what each modification will do for your Porsche. Getting professional mechanics to install your mods is also key to making sure everything goes smoothly. And finally, don't forget that regular maintenance is essential to keeping your Porsche running like new. Performance enhancement can be a great way to get more enjoyment out of driving your Porsche, so contact us today!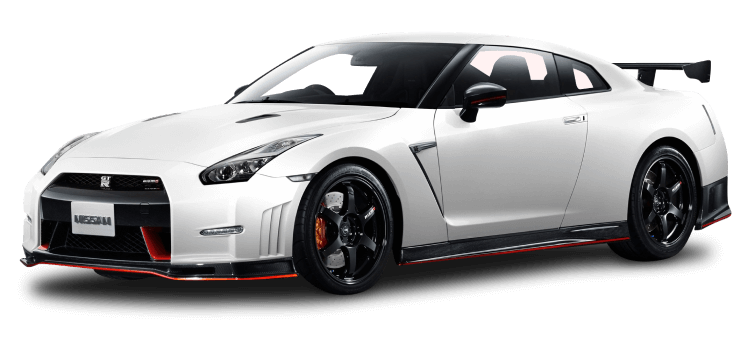 Serving Birmingham and the Surrounding Areas
With our state of the art scan tools, coding equipment, and laser guided alignments, our Master Certified Technicians are the mechanics you need to do the job right. We are proud to serve clients from:
Birmingham
Homewood
Hoover
Mountain Brook
Pelham
Alabaster
Chelsea
Bessemer
Vestavia
Choose from our top-quality intakes, downpipes, superchargers, and turbos and experience our unmatched service which includes loaner cars, a shuttle, financing, and a comfortable waiting area. We will help you get the Porsche of your dreams.
Outstanding service and I would recommend Franklin Automotive to everyone. First-class customer service and they truly care about you and your investment in...

The crew at Franklin are top notch, i use them for maintenance and repairs on my Volkswagen and they always do great work! Highly recommended.

Nic was very helpful. Great service!

Easy to schedule. Prompt & professional service.

Professional and experienced

Great service. Very knowledgeable. Friendly.

I was referred to Franklin Automotive by a family member and was very satisfied with friendly atmosphere and high quality of workmanship that was done to my vehicle.

What an exceptional job, I'm very satisfied with the outcome. Very customer oriented and professional staff.

The consummate Professionals

Very convenient and customer friendly place. Good pricing and quality of service. 4th vehicle we bring here and no single complain.

Great service and reasonable prices!

Best shop in town! Top notch work, honest, and fast

The people are the most courteous, knowledgeable, friendly but most of all honest.

The back door lift of my infinity truck would not open and I called Franklin auto snd they literally saved my life.

I love this place, the service here is outstanding.

Professional. Experience. Master certified technicians. Helpful shuttle to get to and from work and shop. Will be using again.

Awesome group of guys. Patched a tire on my wife car as soon as I pulled up. Was in and out in 10 minutes. Would highly recommend!

Always excellent service. I don't take my car anywhere else! Thanks!

10/10 recommend to anyone! They're super quick and understanding with service. Thanks Franklin Automotive!

Franklin Automotive was amazing and customer care was great! Made me feel like a valued customer. Thanks guys!

Always courteous and honest. Service both of our vehicles here. Glad I found them.

They were super professional from the point go. We dropped off our vehicle off.

Great service, honest business

I felt really comfortable there and didn't feel taken advantage of.

Franklin Automotive has taken care of my car a couple times and I've been very satisfied with both the professional service and the customer care.

Always friendly. They know my car as well or better than the dealer. Prices are very competitive and parts are from the manufacturer.

Great service, very knowledgeable and professional.

Great service and very nice people! They got me fixed up the same day for a very affordable price! I will definitely be back!

Franklin Automotive made a stressful and uncertain time with my vehicle less stressful as they possibly could. God Bless You Guys!!

I had a great experience with Franklin Automotive. They even followed up with a hand-addressed thank you note.

They always do a great job.

They always get my car serviced quickly and have a ride available if needed. I will definitely send customers over to them!

They are always nice!! I feel comfortable as a woman taking my car because they are very through and don't suggest services i don't need.

Franklin Automotive is the best!!! I have used them for several years and they are always great! I would highly recommend this business.

I was very pleased with their service.

You won't go wrong taking your car to Franklin, they're trustworthy professional people that do good work.

Perfect! EXACTLY what I wanted! Oh yeah, I'll be back! 🙂

This autoshop is amazing! They didn't just clean my car but they ✨ cleaned ✨ my car!

We have used Franklin Automotive for well over a decade and we have always been pleased with their service, expertise, trustworthiness and professionalism.

Saved me $1,000! Estimate from Hoover Toyota was $1,200 and Franklin got the job done for $200.

Franklin is really accommodating and responsive. If you keep your cars for many years, you'll want to get them serviced at Franklin.

They quickly diagnosed the problem and had it repaired within an hour of diagnosing. Keep up the great work!

Franklin Automotive far exceeded my expectations for any automotive service center. They will treat you right !!

They did a great job. My car (Volkswagon Jetta) runs like new. Very pleased with Franklin. The overall experience with them was great.

These guys are honest, they don't have unreasonable prices, the people are all friendly, the drivers are amazing, and they are fast!!They quoted me $518 for a huge fix.

Top notch facility ! What a wonderful place. I only wish it was closer to my home in Huntsville.