Reliable Performance You Can Count On in Birmingham!
Whether you're trying to create your ideal look or give your automobile a little extra oomph, Franklin Performance is the place to go in Birmingham, AL. We have everything you need to make your car truly stand out from the rest. Our selection of custom wheels, tires, and body packages will have you looking good as you fly down the highway.
For those who aspire for an even bigger rush, our performance packages will get you there! With plenty of brand names and sizes to choose from – we'll be sure to have just what you need to make your ride perfect. It's time for your vehicle to make its statement.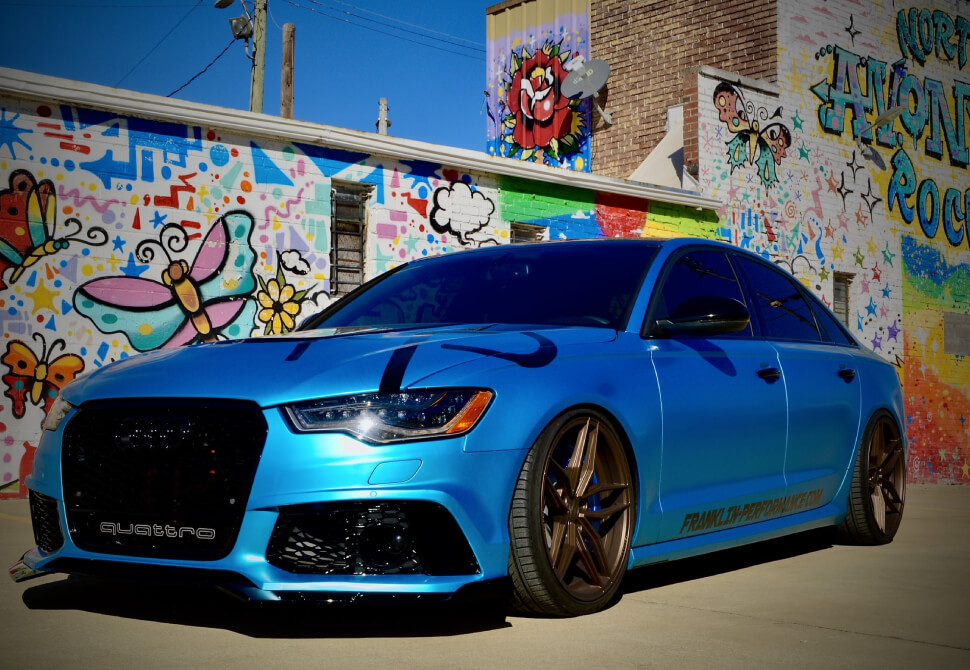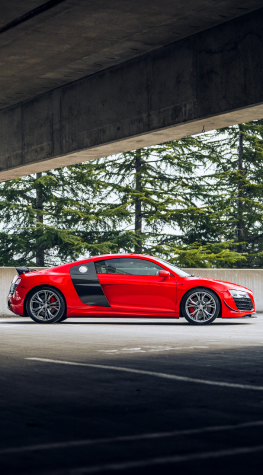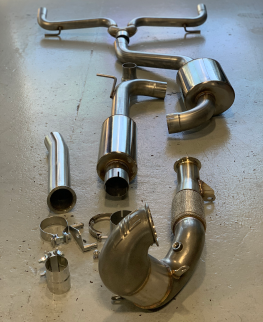 Luxury Performance Experts
At Franklin Performance, we combine technology, experience and expertise to improve your car's performance. Our state-of-the-art scan tools and coding equipment allow us to get deep under the hood and make sure that everything is in perfect shape. And if it's not, our laser-guided alignments let us tailor the alignment of your vehicle precisely, so you can hit all those tight curves with ease.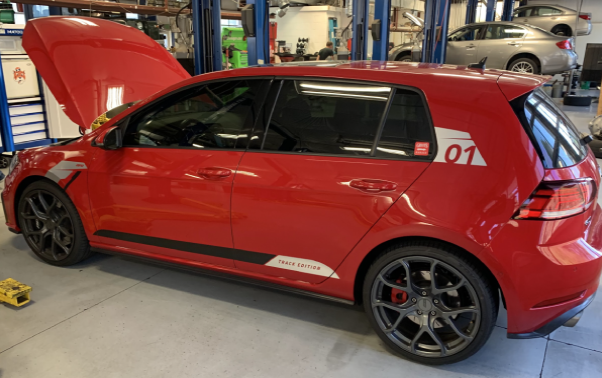 Best of all, we have a team of VW and Audi Master certified technicians who have been working on cars for over 30 years. With their knowledge and mastery at your disposal, you can be sure that any modifications you want will be done with insight, precision and skill.
Some of the vendors we are proud to work with include: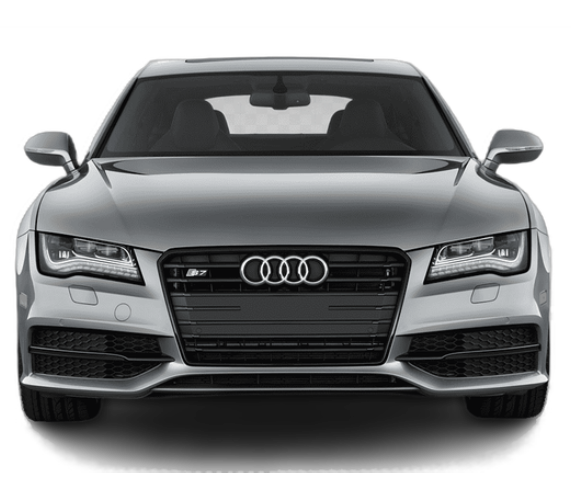 Come to Franklin Performance to Get the Most Out of Your Vehicle
At our shop, we understand what it means to have a thrilling ride. From pumping up your engine's horsepower to achieving the look you've been dreaming of, we have all the tools and know-how to make it happen. Our team consists of not just experts in their field, but also passionate car enthusiasts who are committed to giving you the same adrenaline rush that they like to experience themselves.
We offer top-of-the-line equipment and superior craftsmanship to ensure your vehicle runs smoothly and looks stunning. Choose from top-quality intakes, downpipes, superchargers, and turbos – and leave the worry of performance behind with our unmatched service that includes loaner cars, a shuttle, financing, and a comfortable waiting area. Experience what it's like to go full speed ahead today!
Outstanding service and I would recommend Franklin Automotive to everyone. First-class customer service and they truly care about you and your investment in...

The crew at Franklin are top notch, i use them for maintenance and repairs on my Volkswagen and they always do great work! Highly recommended.

Nic was very helpful. Great service!

Easy to schedule. Prompt & professional service.

Professional and experienced

Great service. Very knowledgeable. Friendly.

I was referred to Franklin Automotive by a family member and was very satisfied with friendly atmosphere and high quality of workmanship that was done to my vehicle.

What an exceptional job, I'm very satisfied with the outcome. Very customer oriented and professional staff.

The consummate Professionals

Very convenient and customer friendly place. Good pricing and quality of service. 4th vehicle we bring here and no single complain.

Great service and reasonable prices!

Best shop in town! Top notch work, honest, and fast

The people are the most courteous, knowledgeable, friendly but most of all honest.

The back door lift of my infinity truck would not open and I called Franklin auto snd they literally saved my life.

I love this place, the service here is outstanding.

Professional. Experience. Master certified technicians. Helpful shuttle to get to and from work and shop. Will be using again.

Awesome group of guys. Patched a tire on my wife car as soon as I pulled up. Was in and out in 10 minutes. Would highly recommend!

Always excellent service. I don't take my car anywhere else! Thanks!

10/10 recommend to anyone! They're super quick and understanding with service. Thanks Franklin Automotive!

Franklin Automotive was amazing and customer care was great! Made me feel like a valued customer. Thanks guys!

Always courteous and honest. Service both of our vehicles here. Glad I found them.

They were super professional from the point go. We dropped off our vehicle off.

Great service, honest business

I felt really comfortable there and didn't feel taken advantage of.

Franklin Automotive has taken care of my car a couple times and I've been very satisfied with both the professional service and the customer care.

Always friendly. They know my car as well or better than the dealer. Prices are very competitive and parts are from the manufacturer.

Great service, very knowledgeable and professional.

Great service and very nice people! They got me fixed up the same day for a very affordable price! I will definitely be back!

Franklin Automotive made a stressful and uncertain time with my vehicle less stressful as they possibly could. God Bless You Guys!!

I had a great experience with Franklin Automotive. They even followed up with a hand-addressed thank you note.

They always do a great job.

They always get my car serviced quickly and have a ride available if needed. I will definitely send customers over to them!

They are always nice!! I feel comfortable as a woman taking my car because they are very through and don't suggest services i don't need.

Franklin Automotive is the best!!! I have used them for several years and they are always great! I would highly recommend this business.

I was very pleased with their service.

You won't go wrong taking your car to Franklin, they're trustworthy professional people that do good work.

Perfect! EXACTLY what I wanted! Oh yeah, I'll be back! 🙂

This autoshop is amazing! They didn't just clean my car but they ✨ cleaned ✨ my car!

We have used Franklin Automotive for well over a decade and we have always been pleased with their service, expertise, trustworthiness and professionalism.

Saved me $1,000! Estimate from Hoover Toyota was $1,200 and Franklin got the job done for $200.

Franklin is really accommodating and responsive. If you keep your cars for many years, you'll want to get them serviced at Franklin.

They quickly diagnosed the problem and had it repaired within an hour of diagnosing. Keep up the great work!

Franklin Automotive far exceeded my expectations for any automotive service center. They will treat you right !!

They did a great job. My car (Volkswagon Jetta) runs like new. Very pleased with Franklin. The overall experience with them was great.

These guys are honest, they don't have unreasonable prices, the people are all friendly, the drivers are amazing, and they are fast!!They quoted me $518 for a huge fix.

Top notch facility ! What a wonderful place. I only wish it was closer to my home in Huntsville.